VF-1
It seems possible! The workflow of making alphas and assign it to my VF model. I need to split it up quite much in order for the res to hold. This piece at 13 Millions polys looks like this.
Quite decent, you can even almost see the small srews… I wonder if its ever possible to show the entire model at once. That would be like 1 billions of polys. I guess it doesnt really matters in the end.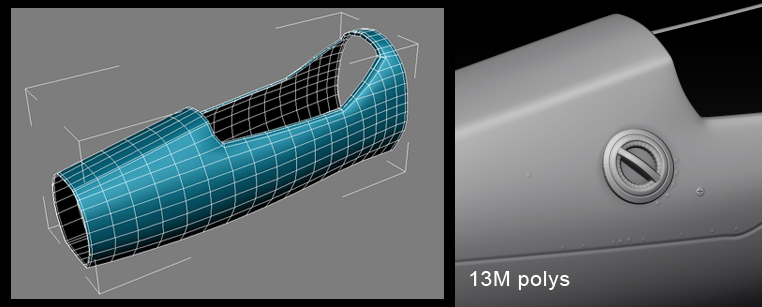 Here is my latest asset in Zbrush. It is going to be used as an alpha displacement across the ship.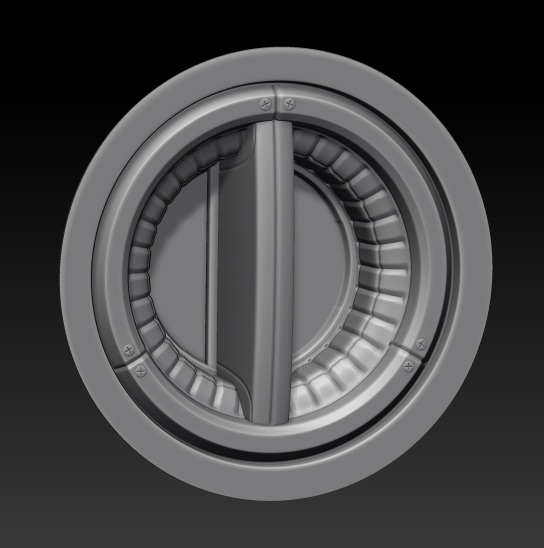 Here is my workflow: based on a earlier version.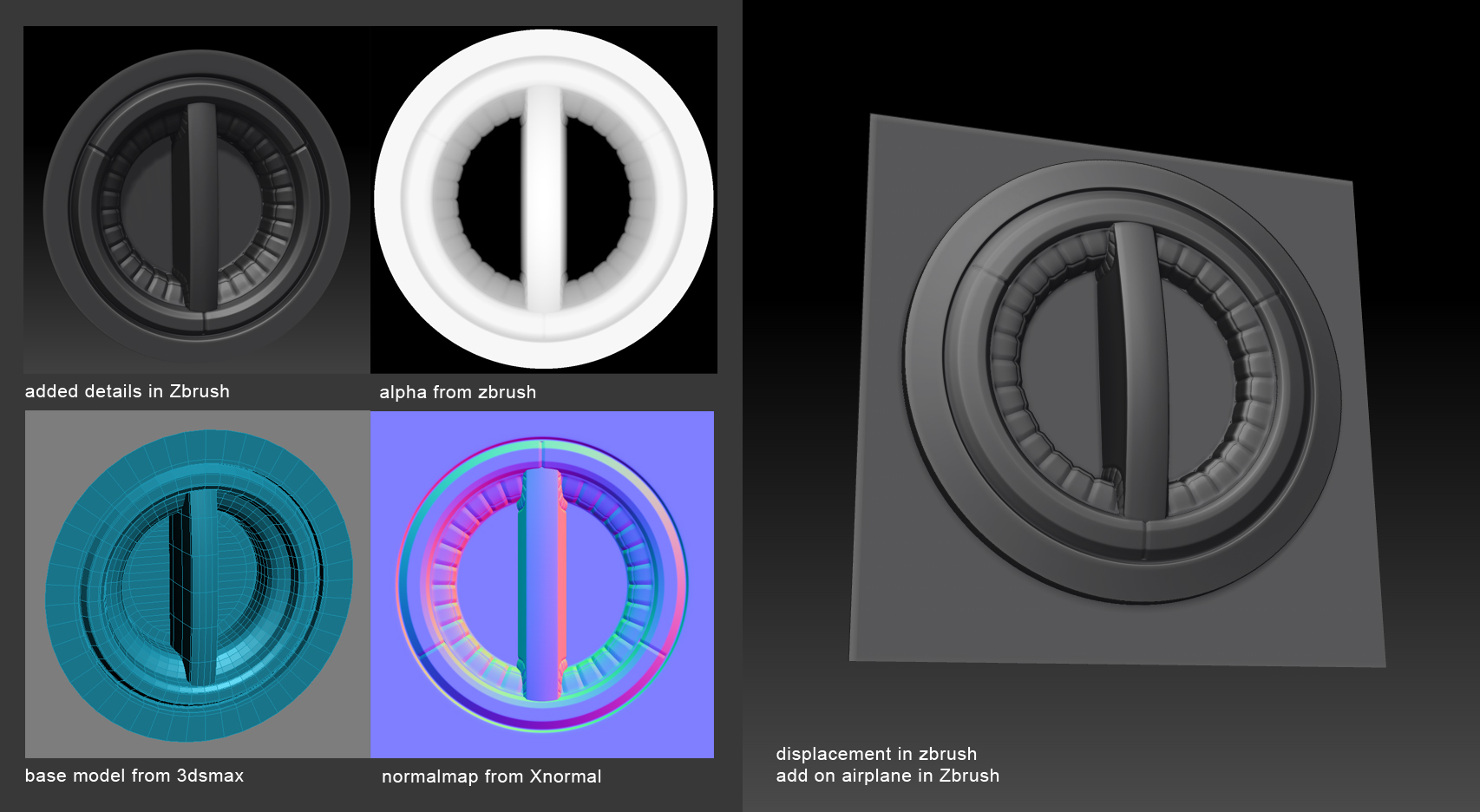 Latest screenshot from 3dsmax, still doing some uvs and preperations for Zbrush.